Exploring the 5 Most Popular Types of Yoga Classes
Yoga is an age-old practice that has been essential in improving the health and wellbeing of countless individuals. From hot yoga to yin yoga, there are now countless types of yoga classes available to accommodate everyone, regardless of their experience level or goals. If you're curious about the five most popular types of yoga classes and what each one has to offer, then our blog post is for you! 
Here, we will explore the subtleties of each style, from basics like Mind Body Yoga and Vinyasa Flow all the way up to more specialized forms such as Hot Yoga. We will also discuss how regular practice can help improve your strength, flexibility, balance and overall well-being. So if you're ready to dive deeper into the world of yoga – join us on this journey as we explore the magical realm that is yoga!
Exploring Yoga Classes Near You
1) Mind Body Yoga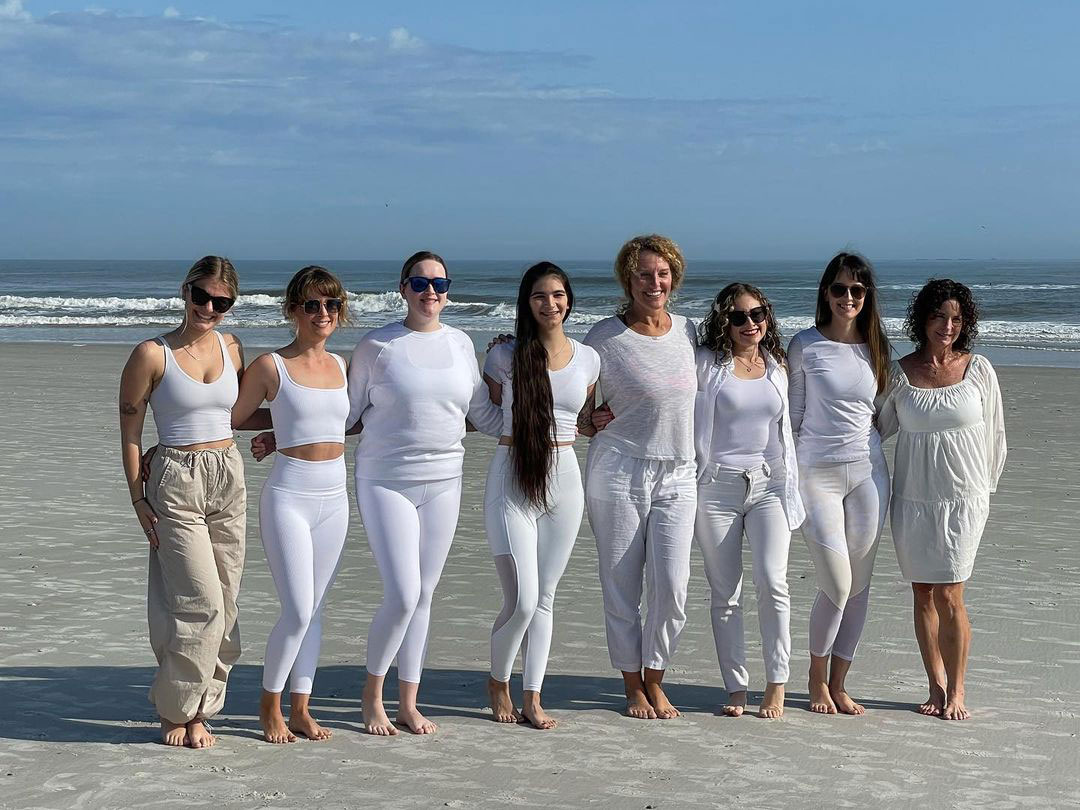 Mind Body yoga is the perfect choice first yoga class for anyone wanting to improve their physical, mental, and spiritual well-being. It focuses on connecting with your breath and performing basic poses in a gentler, slower pace. This style of yoga is great for beginners and those who may not have a high level of flexibility or strength yet. In this class, practitioners will learn foundational poses such as sun salutations, warrior poses, seated twists, and forward folds.
With regular practice of Mind Body yoga, one can expect increased flexibility, strengthened muscles and joints, improved balance and coordination as well as higher levels of concentration and self-awareness. Most importantly though is that this style yoga practice allows you to be free to move at your own speed so that you can practice within your limits while still benefiting from all the healing effects that yoga has to offer.
Mind Body yoga is suitable for anyone regardless of their skill level; however, it is generally recommended for beginners since it focuses on teaching the fundamentals of yoga and helping students to build strength and flexibility.
2) Hot Yoga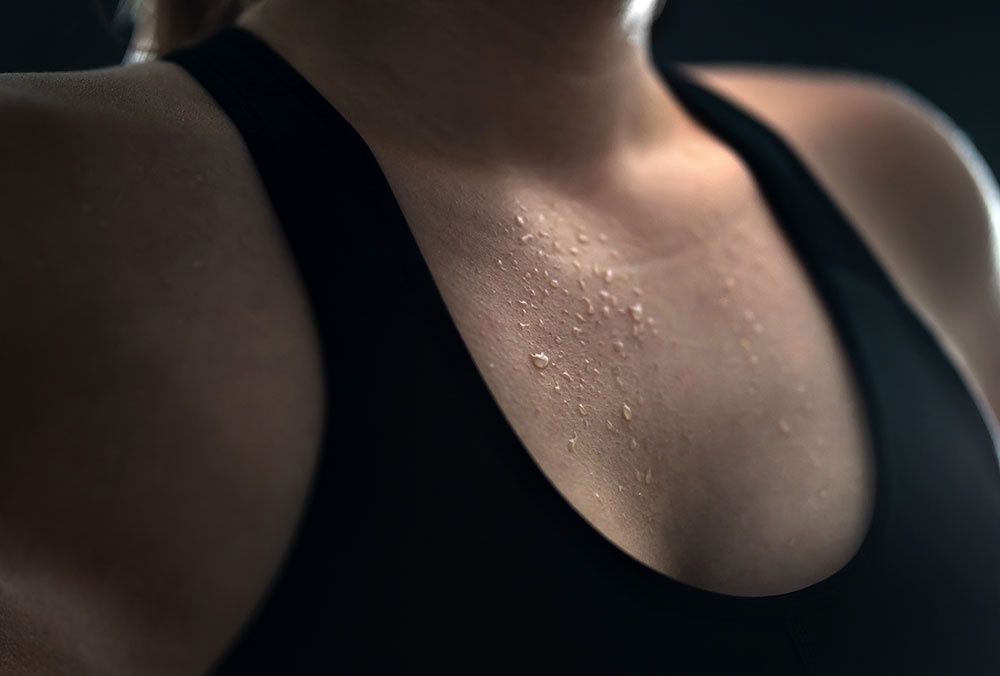 Hot yoga is a type of yoga class that teachers say is perfect for those looking to build up their strength and endurance whilst detoxifying their body. It involves practicing various postures and poses in a heated room, typically around 95-100°F. The heated environment helps teach you to open up the body's muscles, ligaments, and joints during the practice, allowing for deeper stretches and movements.
The intensity level of Hot Yoga is not recommended for beginners, as it can be more challenging than other styles of yoga due to its fast pace and continuous movement. However, with preparation and proper instruction from an experienced teacher, it can be safely practiced by most levels of experience. It would be beneficial for someone who has some prior knowledge in yoga and a moderate level of physical fitness before taking a Hot Yoga class to begin with.
To get the most out of this style of yoga class, it is important to stay hydrated by drinking plenty of water before and after each session and warm up. It is also helpful to bring along a towel or mat designed specifically for hot yoga as regular towels tend to slip when wet due to sweat. With its combination of dynamic flows, posture holds, breath work, and relaxing meditations – Hot Yoga offers a great way to strengthen your body while cleansing from within.
3) Vinyasa Yoga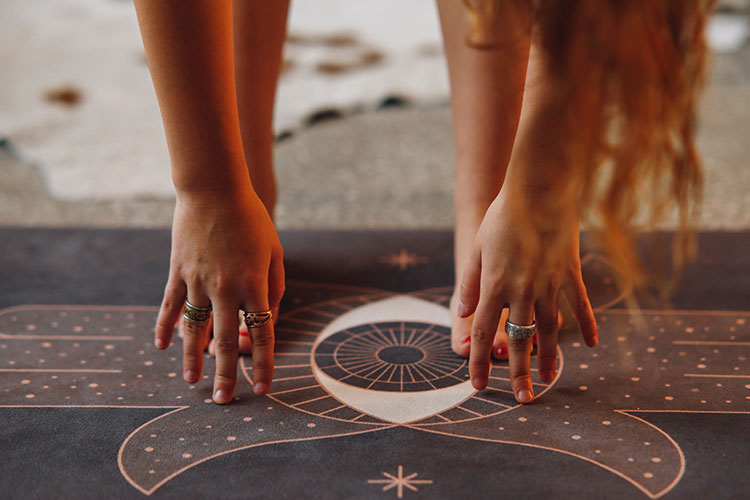 Vinyasa Yoga is an active, flowing style of yoga that consists of synchronizing movements with breath. It is perfect for those who desire to improve their overall physical health, endurance and flexibility. As the name implies ("vinyasa" meaning "to place in a special way"), each pose or asana is linked together with smooth transitions into the next pose, making it a dynamic and graceful practice. It is also one of the most popular types of yoga classes today. 
The practice of Vinyasa Yoga can be tailored to fit both beginner and experienced yogis alike. Beginners may find it more challenging than other forms of yoga since there are more movements per class – but with proper guidance and patience, this form can be suitable for all levels. Experienced yogis on the other hand will find themselves challenged by the faster pace and advanced postures that are often seen in Vinyasa sessions. 
No matter what level you are at, it is important to remember that each person's ability to do certain poses varies due to physical limitations and body type. Listen to your body when practicing Vinyasa Yoga and don't push yourself beyond your comfort zone!
4) Restorative Yoga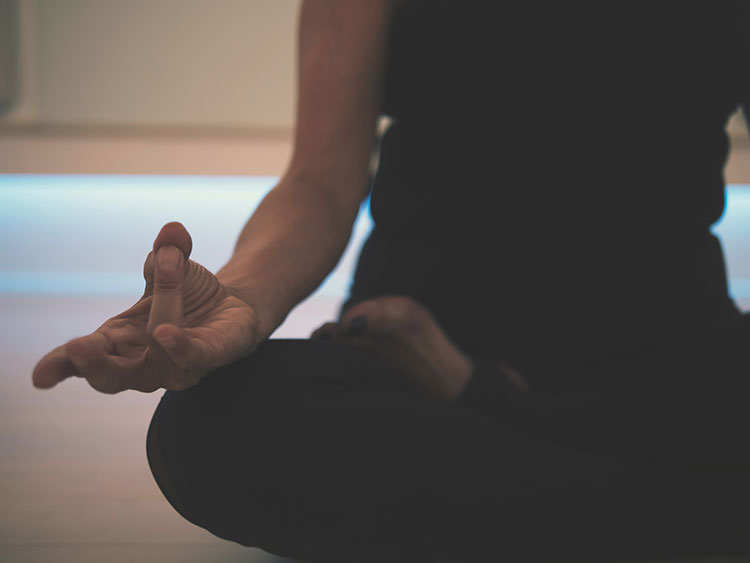 Restorative Yoga is a gentle and calming style of yoga that is perfect for those who want to relax and reduce stress, improve sleep quality, and enhance their overall sense of well-being. This type of yoga focuses on using props such as bolsters, blankets, and blocks to gently support the body in postures that promote deep relaxation. Restorative Yoga is usually done without any strenuous exertion or muscular effort, making it suitable for people of all experience levels. Even those who have never practiced yoga before can enjoy its many benefits without putting any strain on their bodies. 
Rather than working up a sweat, Restorative Yoga encourages practitioners to take it slow and surrender into the poses while focusing on their breath. Ultimately, this practice of meditation and mindfulness helps practitioners reach a state of stillness both physically and mentally so they can rest deeply.
5) Ashtanga Yoga
Ashtanga Yoga is a dynamic form of yoga that synchronizes breath and movement to create an intense internal heat. It is part of the vinyasa school of yoga, which means there's a continuous flow from one pose to the next. This practice follows the same set sequence each time, making it more predictable and easier to learn. 
This type of yoga is best suited for intermediate to advanced practitioners who have some level of fitness and are looking for a way to challenge themselves on a physical and mental level. Ashtanga requires strength, flexibility, endurance, and focus as you move through postures while coordinating your breathing with the movements. 
The Ashtanga technique consists of six series of postures, each building upon the previous series. Every posture has five components: inhalation (Pranayama), gazing point (Drishti), posture (Asana), transition (Vinyasa) and exhalation (Rechaka). Each pose works different parts of the body systematically so that no muscle group is overworked or under-worked. In this way it improves overall strength and flexibility. 
Practicing Ashtanga regularly will create an internal heat that purifies your body from within by flushing out toxins and releasing tension in the muscles. It also helps reduce stress, anxiety, fatigue, depression, among other ailments associated with modern living. By focusing on alignment and proper breathing techniques during each posture, you will gain greater self-awareness, calmness, balance, power and clarity in all aspects of your life.
Conclusion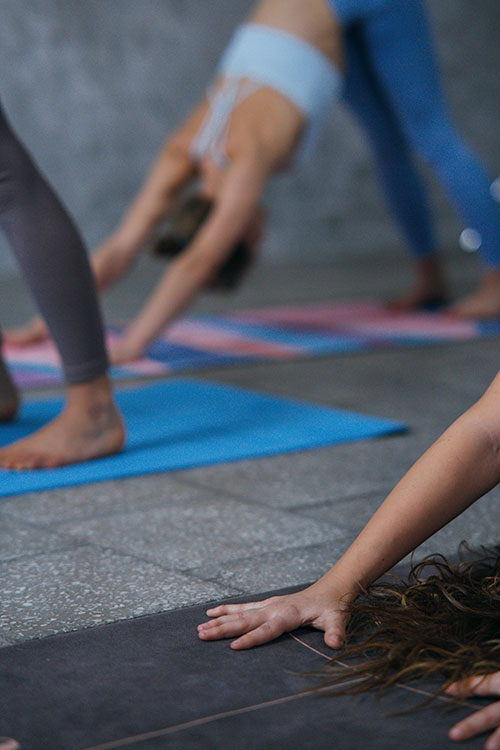 No matter which type of yoga class you choose to try first, it is important to talk with your instructor beforehand so that they can adjust the poses according to your skill level or any existing injuries or health conditions. Remember that practicing yoga is not about how well you do a certain pose but rather about how mindful and present you are while doing them. In other words, stay focused on what matters—connecting with yourself and achieving inner peace—and the benefits will come naturally! 
With all these different types of yoga classes available today, there's something for everyone! Whether you're new to yoga or have been practicing for years, exploring the five most popular types of yoga classes near me could be an enlightening journey into self-discovery. So why not give them all a try? Who knows where your practice might take you next!